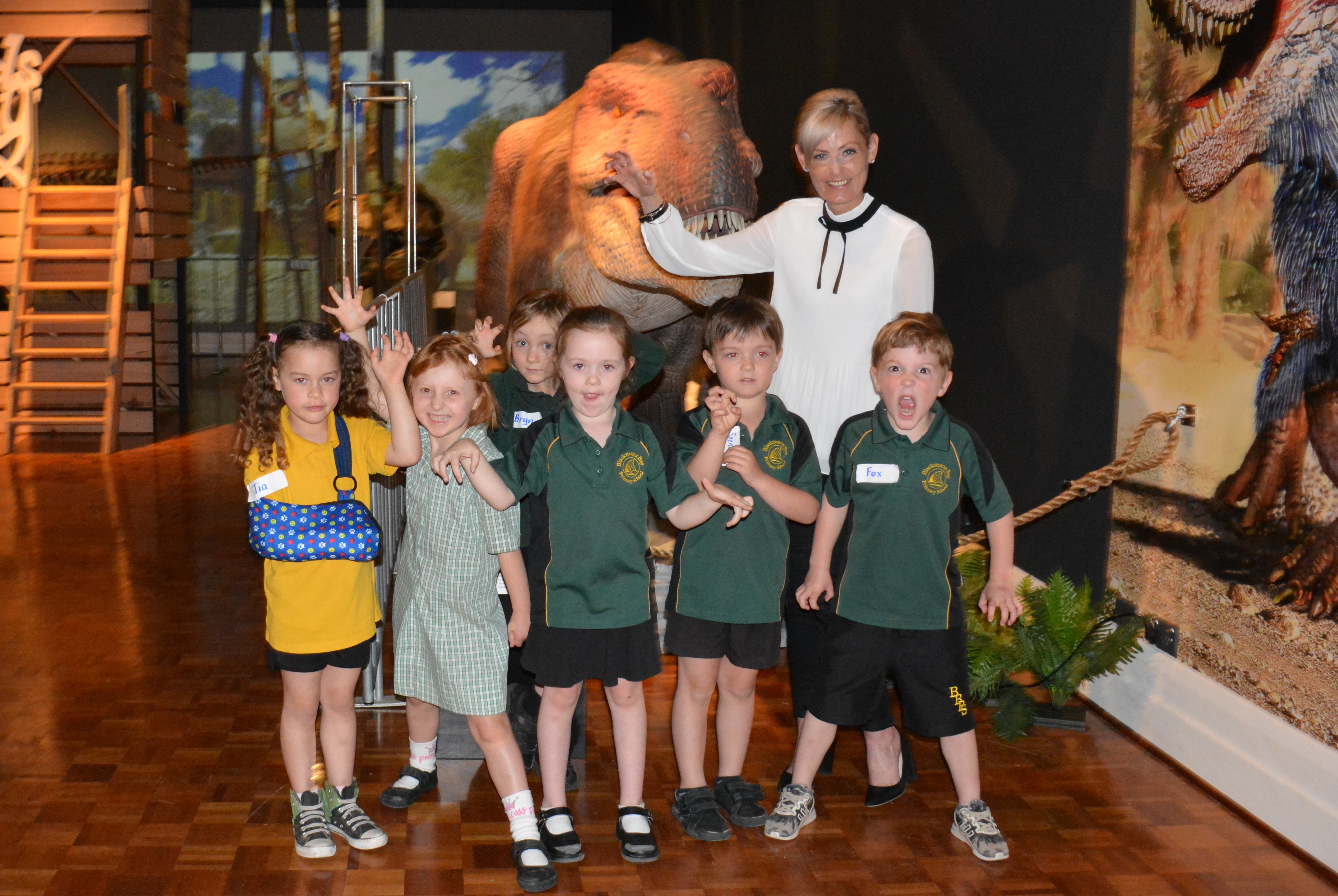 Large-scale dinosaurs are now on display at the Tasmanian Museum and Art Gallery (TMAG) following the opening of a new touring exhibition called Dinosaur rEvolution: Secrets of Survival.
Tasmanian-based company Gondwana Studios developed the exhibition, transforming TMAG into an ancient world of dinosaurs with animatronic models, giant skeletons, large-scale murals, and fossil casts that visitors can touch.
This all-ages exhibition uses augmented reality, dig pits, fossil casts and fully animatronic dinosaurs to transport would-be paleontologists to a Jurassic era.
The exhibition also explores the science behind recent fossil finds in China, providing a fascinating insight into the complex nature of the evolution of dinosaurs.
Alongside Dinosaur rEvolution, TMAG is presenting a display of geological material relating to Tasmania in the age of the dinosaurs, including a Tasmaniosaurus triassicus, an Early Triassic reptile belonging to a primitive reptile group from which dinosaurs evolved.
Dinosaur rEvolution: Secrets of Survival is presented by TMAG in partnership with The Royal Society of Tasmania as part of its 175th-anniversary celebrations.
It is fantastic to see the museum partnering with other local organisations to bring this ground-breaking exhibition to Tasmania for the first time and I am sure it will also be a huge drawcard for visitors over summer.
Dinosaur rEvolution: Secrets of Survival runs from 7 December 2018 to 5 May 2019 at TMAG. For more information, please visit: www.tmag.tas.gov.au/dinosaur